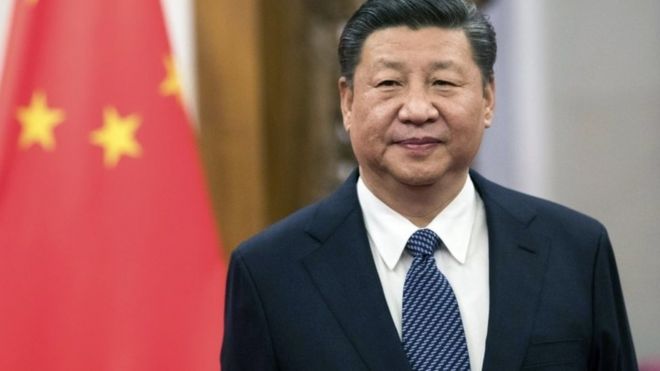 By Derek Voglis, B.A. International Studies, Universidad del Sagrado Corazón
4/06/19
Thirty years to date in Tiananmen square a common man rose to defend the tenets that bound his feet to the pavement onlooking a formidable adversary with death knocking at his doorstep. His indomitable spirit shined on as thousands watched both from an international and domestic standpoint. His identity will never be unveiled but his actions will be forever remembered. Sadly, as we celebrate this day as a globe, the reality is that this has since been shrouded in secrecy for millions across mainland China where freedom of speech is non-existent. We continually face a stark reminder that our involvement globally impacts countless lives. Today, we lie on the forefront of a technologically advanced era. Since the turn of the 20th century, the United States has positioned itself as a dominant superpower on a worldwide scale, an over watcher for international conflict, social injustice, and war. In retrospect, our nation has undergone a historically stretched out process in changing from an isolationist state to global mediator. Towards the end of World War II, the realization that our involvement outside our homeland could determine the course of history heighted. During the apex of the Cold War, proliferation en masse of WMD's were on the minds of so many analysts and national security advisors alike. This was nothing more than a forerunner of current day events. With the turn of the 21st century, matters in no ways became trivial despite improvements. The multi-faceted and complex nature of our foreign policies have through the years shaped little by little the foundation of our success and those around us. The security of our citizens, our ideals, and our freedom is and will always be paramount. With the rapid expansion of China in terms of a global superpower, the need for further checks and balances are becoming ever so necessary to prevent an almost certain catastrophic outcome for U.S. and international interests. Unseemly trade practices, non-marginal military and technological advances, espionage, hacking developments, IP theft, and a threatening communist party ever so daring are key concerns that directly put the topic of national security on the line. It is indispensable for efforts to be made regarding the re-establishment of mutual tranquility among our two nations if we are to advance both economically and globally.
According to the NCSC, foreign economic and industrial espionage against the United States continues to represent a significant threat to America's prosperity and competitive advantage. Constant appropriation of intellectual property and breaking of international trade agreements seem to be an all too common formality for China's communist party regime. On a yearly average, China unrightfully expropriates an estimated three hundred billion dollars in intellectual property and up to six hundred billion in trade secrets. In response to this issue, we have witnessed an increase in tariffs and a whirlpool of events leading to tightened tensions between the communist party and US government officials such as talks between Donald Trump and Xi Jinping.
Moreover, China is a leading proprietor of espionage programs aimed at stealing U.S trade secrets. China has increased its pilferage of commercial technology, specifically patented products over the years. Beijing predominately utilizes spies and cyberspace hackers to gain domestic advantage and rise as a global power. In October of 2018, Yanjun Xu, a Chinese ministry of state official was charged with spying and attempting to steal General Electric Aviation and other company trade secrets to give the Chinese government. He is one of many examples of constant efforts to take on the United States as a global power.
Of equal importance are the ever so increasing emotions between China and the United States in the East China Sea. It is estimated that there are in excess of 200 million barrels of oil reserves over the span of 81 thousand square miles making this a stronghold for Chinese maritime operations. That said, one of the main issues that directly puts our national security at risk lies on the fact that continued military developments mean further competition which in hand puts the United States at a strategic disadvantage. While the Chinese currently do not supersede our military budget or technological capabilities, they are expanding at a swift pace. The Chinese military budget saw an increase of 8.1 percent in 2018. According to statistical charts from previous years, this increment results in a rising trend with little chance of detainment.
To be continued…
References:
"Foreign Economic Espionage in Cyberspace." Https://Www.dni.gov, 2018, http://www.dni.gov/files/NCSC/documents/news/20180724-economic-espionage-pub.pdf.
"Chinese Intelligence Officer Charged with Economic Espionage Involving Theft of Trade Secrets from Leading U.S. Aviation Companies." The United States Department of Justice, 10 Oct. 2018, http://www.justice.gov/opa/pr/chinese-intelligence-officer-charged-economic-espionage-involving-theft-trade-secrets-leading.
"China's Maritime Disputes." Council on Foreign Relations, Council on Foreign Relations, http://www.cfr.org/interactives/chinas-maritime-disputes?cid=otr-marketing_use-china_sea_InfoGuide#!/chinas-maritime-disputes?cid=otr-marketing_use-china_sea_InfoGuide.
"On November 18, 2015, William Evanina, national counterintelligence executive of the Office of the Director of National Intelligence, estimated that economic espionage through hacking costs the U.S. economy $400 billion a year, which falls within the range of the findings of the IP Commission. Evanina also stated, "We haven't seen any indication in the private sector that anything has changed [in terms of Chinese government involvement in hacking]." To date, the IP Commission has not found any evidence to the contrary. Chris Strohm, "No Sign China Has Stopped Hacking U.S. Companies, Official Says," Bloomberg, November 18, 2015, https://www.bloomberg.com/news/ articles/2015-11-18/no-sign-china-has-stopped-hacking-u-s-companies-official-says. "
http://www.ipcommission.org/report/Evolving_Cyber_Tactics_in_ Stealing_US_Economic_Secrets_ODNI_Report.jpg. 2 Strohm, "No Sign China Has Stopped Hacking U.S. Companies, Official Says." 3 The Report of the Commission on the Theft of American Intellectual Property (Seattle: National Bureau of Asian Research on behalf of The Commission on the Theft of American Intellectual Property, 2013)